How We Help
Logos & Products
K.C. Decorative Seal creates beautifully handcrafted die-cut custom logo products and seals, many with a special die cut. Tell us what shape and size you need. We'll select a die size that matches your needs from our full range of 3,000+ cutting dies already available.
Looking for a seal crafted to your specific needs? Take a look at our custom logo products.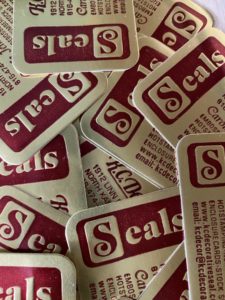 Almost any design or wording you want can be made to fit in one of our dies.
Use one ink color in the background or make it all gold or all silver.
Choose from an array of colors and die cuts.
Take a look at our photo gallery for ideas and inspiration.
All labels are made in-house on our own equipment. No outsourcing for us!